1
Finish
Choose between Satin Black and Stainless Steel.
2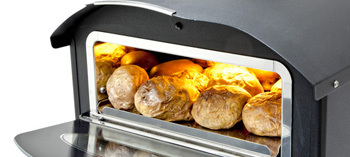 Highly Effective
Up to 120 total potato capacity (8oz) - 60 potatoes in main oven plus a further 60 potatoes in the holding / display area.
3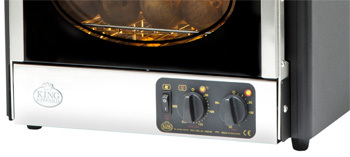 Great Visibility
The Bake King is a cross-over between our traditional and contemporary-styled bakers and will look great in any environment.