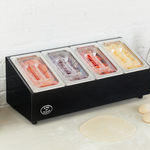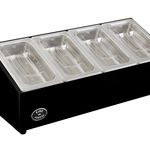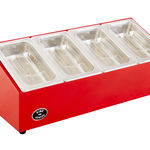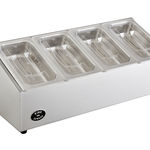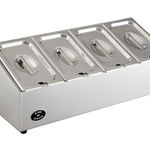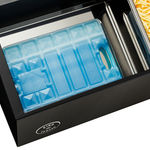 The Pizza King Prep Unit is made here in the UK by King Edward. It uses frozen eutectic ice packs to keep chilled toppings beautifully displayed and close to hand.
Height x Width x Dept (mm) 255 x 625 x 260
2 x eutectic ice packs (spares are available)
10kgs
4 x 1/4 size gastronorm containers with polycarbonate lids supplied as standard
Stainless steel lids may be purchased separately
This product is not intended as a substitution for temperature-controlled refrigeration.
Red
Black
Stainless Steel
You may also be interested in